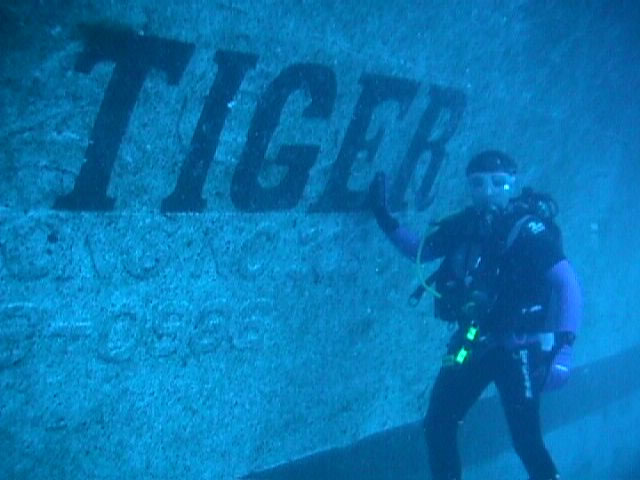 Certified SCUBA divers can join us for deep shipwreck dives. One of our favorite wreck dives is the SeaTiger. The SeaTiger was a refrigerated cargo ship that was detained in the early 1990's for trying to smuggle Chinese immigrants into the US. It sat in the harbor leaking oil and rusting. The Voyager Submarine Company bought the Sea Tiger for one dollar at auction and then spent a fortune cleaning out all the diesel, oil and debris. They sank the ship in July of 1999 and now it sits at a depth of about 110-120 feet on a sand bottom. The deck is at about 100 feet. The Voyager Submarine no longer operates here on Oahu, but 20 years later we are still enjoying this dive site. There was no coral or marine life the first week we dove it:
You could still read SeaTiger on the side and all the railings and stairs were in good shape.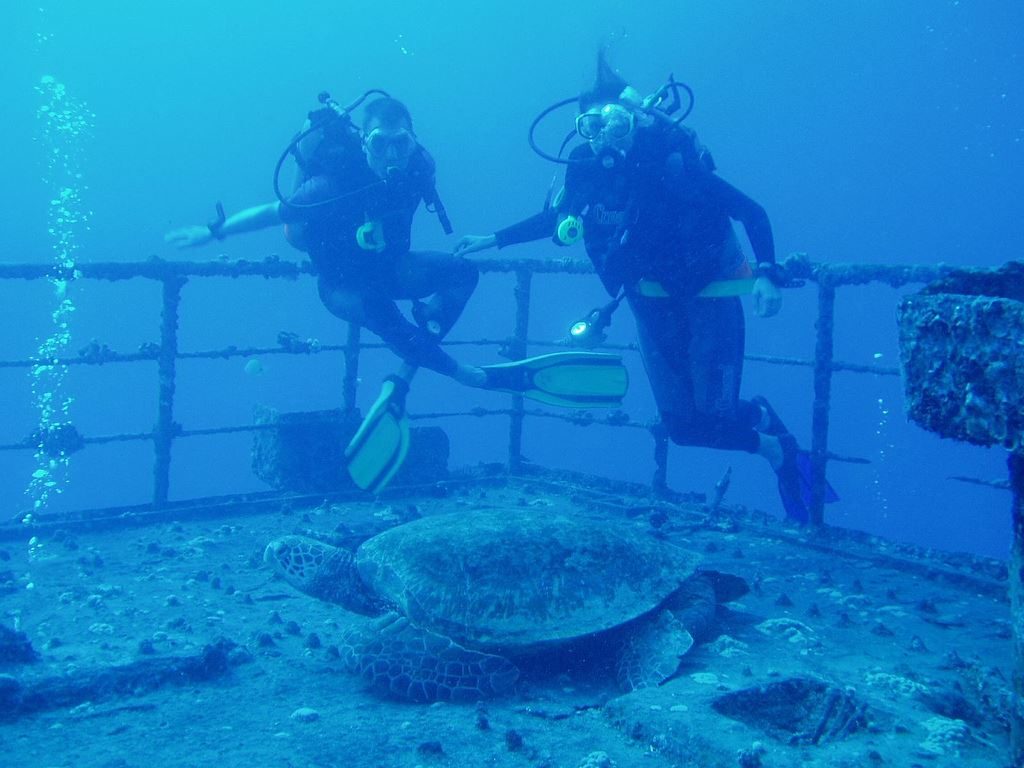 It has since evolved into a vibrant living ecosystem with corals, turtles, white tip sharks, giant moray eels, octopus and huge schools of fish.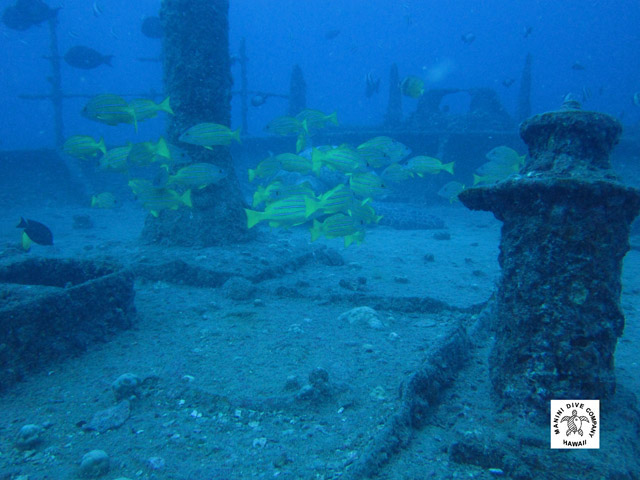 Strapping, similar to iron bars, was originally welded over openings to prevent divers from penetrating the wreck. It is open now and there are some excellent swim throughs where we can explore the interior of the wreck. Bottom time is approximately 20 minutes; visibility normally is very good. It's a short boat ride from Kewalo Basin. Come out and enjoy this piece of history with us.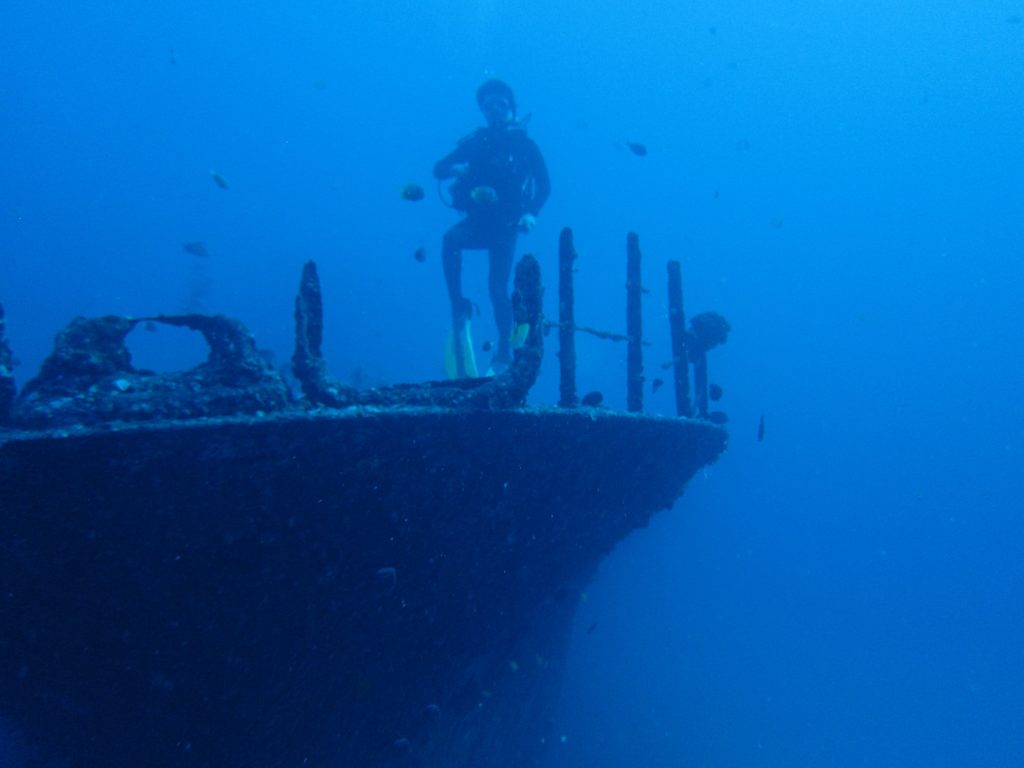 Enjoy these photos of a time gone by. Our next post will feature the Sea Tiger as seen today.